"Protein folding" is what again?
It's this: Foldit (curiously, at the web address: "fold.it").  And it's fun to play.  Addictive, really.  Check out the picture: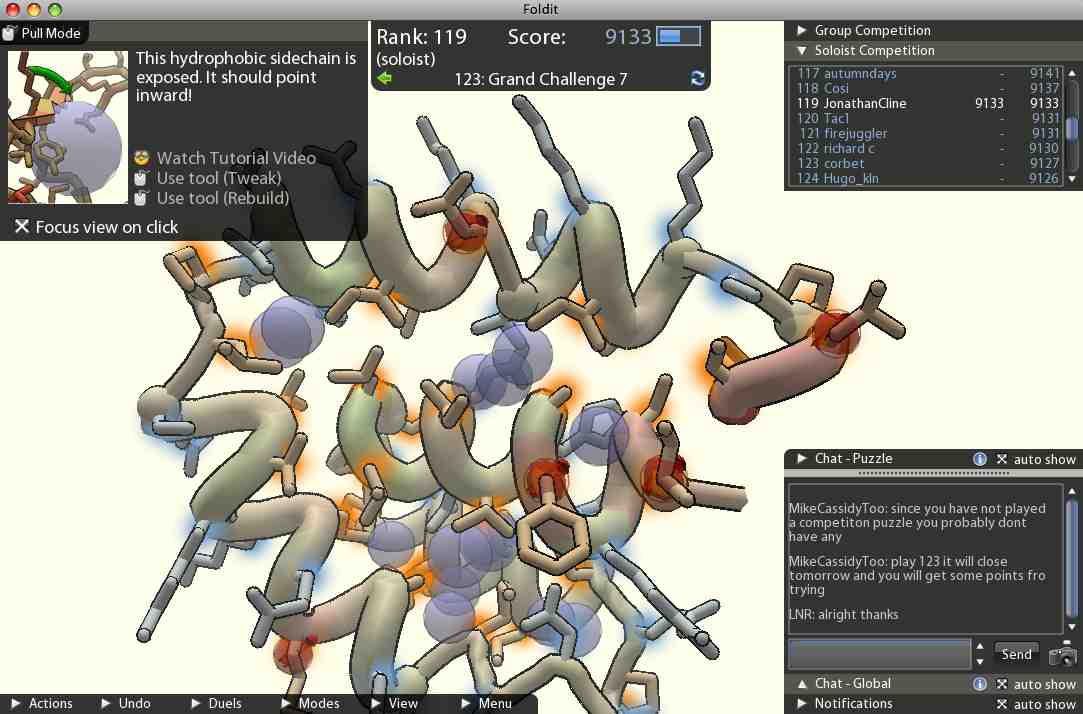 After I had been playing a while, my 8-year old niece came over to my laptop to see what the cute sound-effects were all about.  After a minute of watching, she said:  "Tell me the web site, I want to play too!"   Yeah, no kidding.